Supports transfer rates up to 6G depending upon the peripherals used. This serial ATA cable is especially designed to handle the differential signals implemented in today's technology, while delivering increased throughput and reduced data packet loss. SATA 3.0 compatible with transfer rates up to 6 Gbps!
• USB Travel AC Adapter • USB AC Charger: 100V – 240V (U.S. & World Standard), 1000mA • USB Data Cable Is Required In Order to Recharge Battery • Compatible With all major Brands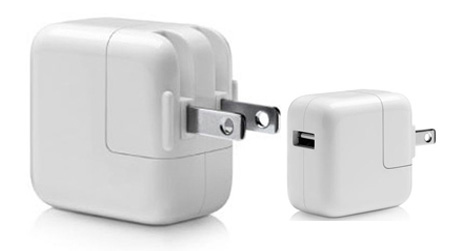 Turn any wall outlet into a USB charging station with the AGI-1172 Travel Charger. Simply plug it in and you can charge a USB peripherical. The port delivers 2.1 amps for higher power for all your devices. Additionally, the prongs of the charger can be folded for portability. For USB-powered devices like an iPad, iPhone, […]
Just plug-and-play for hard drive enclosures, printers, modems, cameras, and other SuperSpeed USB peripherals. This cable provides a transfer rate of up to 4.8 Gbps when connected with a USB 3.0 compliant host and device. Foil and braid shielding reduces EMI/RFI interference and twisted pair contruction helps reduce crosstalk thus ensuring Super-Speed, error-free data transfer. […]
8GB DDR3 – 1866 – 4GB Module (x2)
Two Channel desktop speakers (5 Watts each) supplying you with powerful sound for all genres of music!